Labrodex is guided by a senior consultant and advisory team that includes several leading industry specialists. Throughout their careers, the team has worked with a diverse set of companies ranging from many of the Fortune 500 to well-funded startups.
In addition to the advisory team, we have a growing network of SMEs, Project Managers, qualified vendors
and vetted partners to mold our services to your unique company culture and business initiatives.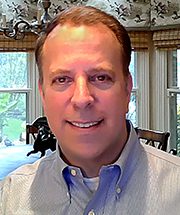 As an investor, entrepreneur and early adopter of XR technologies, Jim is at the forefront of the creative tech sector. A successful dot-commer, Jim started his tech career over 25 years ago in Manhattan and founded an IT services web portal that completed multiple rounds of financing.
Jim's early success afforded him the opportunity to found Labrodex Studios in 2015. A Harvard Business School Alumnus through the OPM program, Jim has managed projects with several people to several hundred people for Fortune 500 firms and Indie startups.   Projects covered all aspects of the tech, gaming, creative and business development process. Labrodex Studios successfully released 7 titles based on original IPs for VR & AR platforms, such as iOS, Android, PlayStation, PC, Oculus, Vive, WMR and Steam.
For the majority of his career, Jim has been a big supporter of notable causes like the Guide Dog Foundation, America's Vet Dogs and Wounded Warrior Project.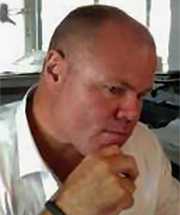 Design and Creative Development
Lawrence holds degrees in Industrial Design and Design Education. He is an accomplished and acclaimed artist and architectural designer who has lent his extraordinary talents to an impressive number of projects and a long list of clients, spanning the last 30 years.
Widely known as one of the most gifted designers working in entertainment today, Lawrence is efficient at applying his skills to all phases of the development process. From initial inspiration, full concept, branding and program design through the advanced stages of implementation, problem solving and logistics. Lawrence's unique ability to conceptualize three-dimensional spaces and to understand how the public will experience them is unparalleled.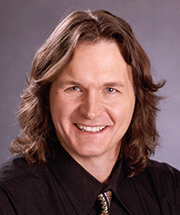 Technical Entertainment Director
Patrick, a four-time Emmy Award winner is a senior entertainment executive focused on defining new and innovative ways to merge technology and art to tell stories and create emotional connections with the end user. Patrick has
produced several VR games, enterprise AR applications, and is a leader in the metaverse community.
He was Senior Vice President of User Experience & Innovation at Cablevision. During his career, Patrick has acquired thirteen patents and other industry awards while working for such well-known companies as Cablevision, Time Warner Cable, Showtime Networks, Viacom and Sesame Workshop.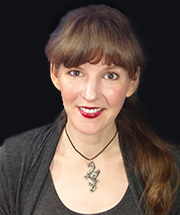 Entertainment Music Composer
Winifred Phillips is a BAFTA nominated composer whose credits include titles in six of the biggest and best franchises in gaming: Lineage, Assassin's Creed, Total War, God of War, LittleBigPlanet, and The Sims. Winifred has received numerous awards, including an Interactive Achievement Award / D.I.C.E. Award from the Academy of Interactive Arts and Sciences, and six Game Audio Network Guild Awards. She is the author of the bestselling book, A Composer's Guide to Game Music, published by the Massachusetts Institute of Technology Press.
Winifred has composed the music for more than ten XR titles. As an experienced composer in the XR field, Winifred has delivered two XR lectures at the annual Game Developers Conference, entitled "Music in Virtual Reality," and "How Music Enhances Virtual Presence." As a regular contributor of featured articles to GameDeveloper.com, she has written 36 articles to date on the subject of music in XR projects. Phillips was the first video game composer to give a lecture about game music at the Library of Congress, during which she discussed the role of music in XR.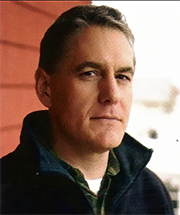 Narrative and Creative Designer
A New York Times Bestselling author, Ryder's credits as writer or co-writer appear on over 90 books, including titles for licensed properties such as Transformers, LEGO Bionicle, Star Wars, Indiana Jones, and The Matrix. His work includes movie novelizations, television series tie-ins, spinoff fiction, non-fiction books and scripts for graphic novels and animated cartoons. He has also taught courses on writing and drawing comics at Rhode Island School of Design Continuing Education and worked as a storyboard artist for documentary films. Ryder has lent his design skills to several released XR and digital entertainment projects. Windham wrote the novel Scraper, a tie-in with the VR game created by Labrodex Studios.
His clients include Disney Publishing, Harper Collins, becker&mayer!, Del Rey, Dark Horse Comics, DK Publishing, Simon & Schuster, Random House, Scholastic, Haynes Publishing, Insight Editions and Grosset & Dunlap.